Caravan, Motorhome & Boat Curtains and Scatter Cushions
Made-to-measure caravan, motor home & boat curtains.
Contemporary, traditional and modern caravan, motor home and boat
Curtains, Pellets and Tiebacks.
Our curtain & blind collections encompass the latest textures, designs and
colours from the leading manufacturers/fabric houses, you'll be spoilt for choice.
Please call or email us for any further information or to get a quotation.
As a guide a nice top quality set of fully lined curtains and shaped tie backs usually costs CC Members about £340 – £380 after discount for a two berth caravan with eight curtains including 2 shaped with angles.
Curtain Linings
We'll of course happily make your new curtains either lined or unlined. Assuming you'd like them lined, we would normally use our standard Polycotton ivory coloured lining. However if you would prefer a 100% Polyester lining (more mould resistant), or a 'blackout' lining, then we'll be happy to oblige!
Curtain Tie-Backs
If you'd like matching tie-backs then these can be made in any of our fabrics and are usually fastened with press studs. If you would prefer 'velcro' or rings then that's no problem.
Curtain Pelmets
If your touring caravan has existing pelmets then of course these can be changed when we make your curtains. If they are 'board' pelmets at present then we can strip off the old fabric and recover them in the fabric of your choice.
Alternatively, we can make simple 'gathered' pelmets that fit with 'velcro' over your existing boards.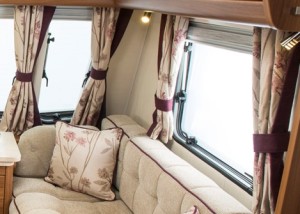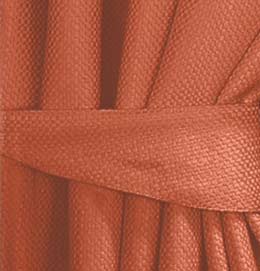 Plastic Bobble Heading Tape
We are able to make your new curtains using traditional 'rufflette' type curtain tape or, if required, the 'plastic popper' tape found in many caravans, especially on the front sloping window. If required we can also make 'eyelet' or "loop top" curtains in any fabric.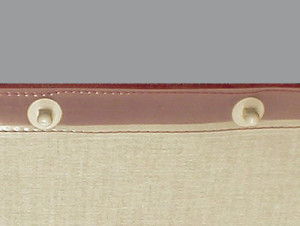 Scatter Cushions
Scatter cushions can be made in any fabrics, either Curtain or Upholstery fabric to compliment the upholstery. We can make them any size you wish and we can happily supply just the covers or the hollowfibre inner fillings as well. We usually charge about £18 – £28 depending on fabric and size.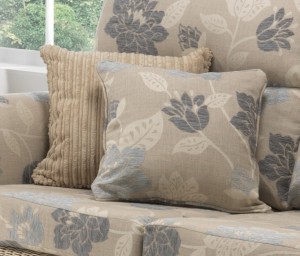 Carpets
We can fit new carpets to the flat areas of caravans and motorhomes, we do not supply or fit the shaped cab area carpets in motorhomes. We usually fit good quality twist pile felt backed FR carpet which can be permanently fixed or bound edged for easy removal.
Price is dependent on carpet type, size and binding if required but an average two berth caravan may cost around £360 – £440.