Boat Upholstery Manufacturing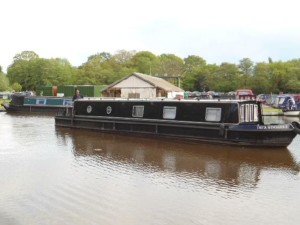 We can re-fill boat cushions, internal cabin and external vinyl ones if they have zipped on covers. Often the covers also need replacing as boat cushions do not usually last as long due to the environment. We also offer bespoke pocketed spring mattresses and helmsmans seats.
We manufacture some of the best quality marine upholstery in the world for two of the largest British luxury motor boat building companies in the UK.
We can supply vinyl and fabric boat upholstery, helmsman seats, leather saloon settees and shaped mattresses. We use our best quality TCS filling for most of the upholstery work on these boats as well as the best quality pocketed springs for our mattresses.
We can supply new boat upholstery, and curtains for trade customers in single or multiple sets using fabric and leather, trimmed to a very high standard and only using the best quality foam or spring systems. Most contract work can be supplied within eight days.
All of our fabric and leather is CAD cut on our Gerber Taurus cutting machine with its cutting edge Pivex cutting system. The accuracy of the cutting and the detail that we can add to the cut pieces,enables us to manufacture bespoke upholstery in single sets or multi-sets quickly and accurately the same every time.
We prefer to work on low to medium volume high specification upholstery where the quality of our product compliments the quality of the vehicle it is being fitted to.